Dr. Brian Merkel
Dentist
Dr. Merkel has been practicing dentistry for over twenty years and takes great pride in being a skilled technician. First earning a Mechanical Engineering degree from Oakland University in 1976, Dr. Merkel then decided to go to dental school. Enrolling in the University of Michigan Dental School, he earned his Doctor of Dental Surgery degree in 1984. Opening his first office in Ypsilanti in 1984, Dr. Merkel has been in Saline for the past twelve years. In his free time, Dr. Merkel enjoys spending time with his six dogs and riding motorcycles. Dr. Merkel is married and lives in Ypsilanti.

KELLY
Office Manager

Kelly has been with Dr. Merkel since 2010. She has been in the dental field for 15+ years and loves all of its many challenges. Her background includes time working as a customer service representative, trainer and quality control manager. She is very knowledgeable regarding dental insurance and is more than happy to help with patient questions. When not working, Kelly enjoys attending sporting events, especially Detroit Tiger games, and spending time at her cottage with her husband and four children.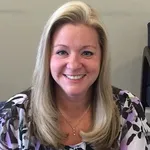 JENNIFER
Office/Patient Coordinator, RDH
Jennifer graduated from Ferris State University, May 2002 with a degree in dental hygiene. She started working for Dr. Merkel in 2002 and loves being able to build rapport with our patients and educate them on good oral health. Jennifer recently started working at the front desk helping patients navigate their insurance and help them understand various dental procedures. She enjoys spending time with her daughter, family and friends.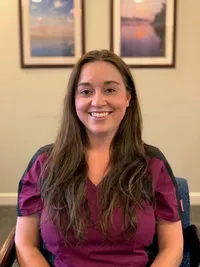 LYDIA
Hygienist
Lydia earned her degree in dental hygiene from Jackson College and graduated June of 2020. She joined Dr. Merkel's team in August of 2020. She loves being able to help patients with any questions or concerns they may have about their oral health. Giving each patient individualized treatment and attention is important to her. When not working, Lydia enjoys all outdoor activities, crafting, and spending time with family.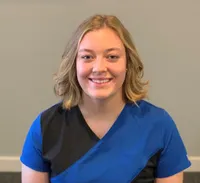 KRISTINE
Dental Assistant
Kristine is a Traverse City native who has called Adrian home since 2017. She started her dental career with Dr. Merkel in 2019 and strives to make every patient feel comfortable and at ease. In her free time, Kristine enjoys spending time with her family, her fur baby Bo, hunting, fishing and many other outdoor activities.